Obscure originators department
The Roosters

The Roosters were formed in 1964 by high school friends in the Los Angeles suburb of Westchester. In December 1967 they released their their fourth single, Love Machine.
Their previous singles had been on minor labels with songs written by band members, but this one was on Philips, written and produced by regular collaborators Michael Gordon and Jimmy Griffin, and arranged by the notable producer-arranger-composer Al Capps.
The Roosters' single pops up on a scattering of US radio surveys in 1968 (#2 in Ogden, Utah, is pretty good), but it made only #106 on Billboard's national chart, and this was their most successful single.
Later in 1968, Love Machine charted at least Top 20 in all of Australia's state capitals when a one-off studio band called Pastoral Symphony released a version. It was rearranged by Johnny Hawker, whose band played on the record along with The Twilights. The lead singer was Terry Walker, who would be heard later in the year on The Strangers' classic Happy Without You.
---
Brent Edwards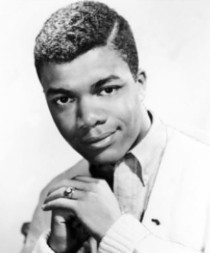 Ray Brown & The Whispers had a hit in 1965 with Pride, a song that had already been recorded by Billy Thorpe, Playschool's Don Spencer, and Billy J. Kramer.
Before them all, in 1963, came Brent Edwards, a singer from Philadelphia who was in a vocal group called The Lavenders. Leon Huff, later of Gamble & Huff, the Philly Soul masterminds, played piano for The Lavenders.
Johnny Madara and Dave White, who wrote the song as Pride Is Such A Little Word, later wrote Johnny Farnham's big hit Sadie The Cleaning Lady with a third writer.
---
Al Lucas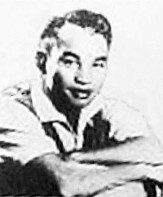 This Hawaiian singer, little-known outside his home state, released the original version of She's My Baby in 1959. A few months later, Johnny O'Keefe released his version that became one of his biggest hits and and a classic oldie in Australia.
JO'K heard of the song through one of its co-writers, Scott Turner, a Canadian-born singer-songwriter-guitarist who was touring Australia with Tommy Sands. He would later play on JO'K's recording session for the song at Gold Star Studios in Los Angeles.
---
Kerri Downs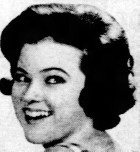 In 1963 Kerri Downs released the original version of 4,003,221 Tears From Now. Her record didn't chart, but in 1964 Judy Stone covered the song, making it one of the most familiar Australian oldies of the 1960s
Kerri Downs was later in US girl group The Angels, although she joined after their hit My Boyfriend's Back. She was married to producer Gerry Granahan, co-creator and lead singer of Dicky Doo And The Don'ts.
---
Roosevelt Grier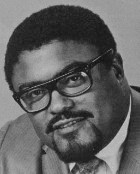 He might be obscure to many Australians, but American football fans would know Roosevelt 'Rosey' Grier as a star of the New York Giants and the Los Angeles Rams in the 1950s and 60s. He later went into films and TV, and is well enough known to have appeared as himself in an episode of The Simpsons
In 1964 he recorded Fool, Fool, Fool, produced by Bobby Darin, a song that would become a #1 hit in 1965 for major Australian pop group Ray Brown & The Whispers.
Later, he wrote a book about needlepoint crafts, and became a minister of religion. As a bodyguard for Robert Kennedy, he subdued and disarmed Kennedy's assassin in 1968.
You might not know of Roosevelt Grier, but you probably know Fool Fool Fool if you were listening to Australian pop music in 1965.
---
The Sound Judgment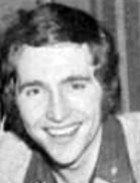 Joe McGovern was a US college athlete who fronted The Sound Judgment. They were an eight-piece band of students from Penn State University, joined by one of their instructors.
Some of the band members quit their studies when their first and only single Happy Without You was released in 1968. The single went nowhere in the USA, and lead singer McGovern continued performing as Cody Marshall.
Later in the same year Melbourne band The Strangers released a rearranged version that charted in Melbourne, Brisbane, and Perth. It is now a fondly remembered oldie in Australia, especially in The Strangers' home city where it charted at #8.
---
Gil Hamilton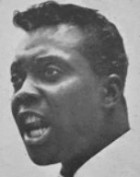 In 1962 Gil Hamilton released the original version of a song called Move & Groove.
Johnny O'Keefe's version, an Australian hit in 1963, used the title Move Baby Move.
Another original version by Gil Hamilton was Tell Her (1962), a hit for The Exciters as Tell Him.
There never was a Gil Hamilton hit, but he didn't remain in obscurity. He changed his name to Johnny Thunder, charted #4 in the USA with Loop De Loop (1963), and had a long and successful career with his new name.
---
Saturday Morning Cartoon Show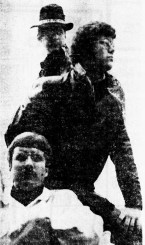 In 1969 The Saturday Morning Cartoon Show recorded two singles in Nashville that were both covered by one Sydney band.
Neither song was a hit for the original artists but the Australian versions of Hayride and La La by Flying Circus did well, reaching #1 in some cities.
The Saturday Morning Cartoon Show were produced by distinguished Nashville music figures Buzz Cason and Mac Gayden who also wrote both songs.
The blurry photo is from an old newspaper. I can find nothing about their identity or the band's history. Perhaps two of them were named Cason or Gaydon, but I'm only guessing.
It was a cute name for a band, but Internet searches for them tend to give you results for, well, Saturday morning cartoon shows.
---
Sonny Williams

Country music artist Sonny Williams was probably little known outside of Wisconsin. The singer-songwriter-guitarist (1933-2008) was a hard-working live performer over many years in Milwaukee and other cities.
In 1958 he released a song by Chicago songwriter Frank McNulty, recorded with an all-star studio band in Nashville. It wasn't a hit for Sonny, although it charted modestly in Milwaukee when he re-recorded it there in 1973.
In Australia Col Joye recorded the song for his first single in 1959. It was one of Col's biggest hits, now a classic Australian oldie.
---
Willy And Ruth
Willy & Ruth recorded the original version of Come A Little Bit Closer (1954), a well-known oldie in Australia through the local hit version by The Delltones (1959).
Come A Little Bit Closer was written by Jerry Leiber and Mike Stoller. It was the first release on their own label, Spark.
Also on Spark soon after was Willy & Ruth's Love Me (1954), later a hit for Elvis Presley, also written by Leiber & Stoller.
Willy and Ruth were both in a gospel quintet called The Honey Bears who were recording for Spark. Willy sang lead, and Ruth was married to the bass singer.
Willy went on to release some records of his own, but nothing more seems to be known about Ruth, not even her surname.
Maybe someone will read this and let us know more. In the meantime, see the history of the song at this page