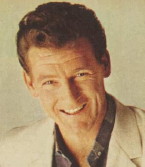 COL JOYE AND THE JOY BOYS
Vocal-COL JOYE
With The Sapphires
---
On this single the title is Bye Bye Baby. On a Col Joye And The Joy Boys EP The Big 4 (1960), and on sheet music featuring Col Joye, it is Bye Bye Baby Goodbye, as on the original single by Sonny Williams. Col Joye's American release on Decca (in the video) and his British release on Brunswick were both as Bye Bye Baby Goodbye.
Charted in Sydney in the first week of May 1959.
Single on Festival YouTube, also released in the US on Decca and in the UK on Brunswick with Rockin' Rollin' Clementine on the B-side.
This was the first hit record by Col Joye, a pioneering Aussie pop star of the rock'n'roll era. Born Colin Jacobsen in 1937, in 1957 he joined his brother Kevin's jazz band that was to become Col Joye and the Joy Boys. He had ten Top 10 hits in the Sydney charts alone from May 1959 to May 1962, including four #1s, and was a star on television pop show Bandstand. Something of a legend in Australia, his rock'n'roll suit is on display at Sydney's Powerhouse Museum. See, for example, Col Joye from the Howlspace site [archived page].
Some US discographies mistakenly show the singer as 'Colonel Joye', but in this case Col is short for Colin.
Thank you to composer Frank McNulty for his help with this page, and to Tony Watson and Terry Stacey for their contributions.
---
Sonny Williams - Bye Bye Baby Goodbye (1958)
September 1958 single on Chicago label Coin, owned by Frank McNulty (see below), the composer of Bye Bye Baby Goodbye. Recorded in Nashville with Grady Martin, Floyd Cramer and Chet Atkins on the session. Also released on Dot.
Bye Bye Baby Goodbye was one of four singles on Coin by Sonny Williams 1958-1967, including one under his real name by Clyde Bowie And Company.

Singer-songwriter-guitarist Sonny Williams (1933-2008) was born in Pisgah, Maryland as Clyde Harley Bowie, but he was a prominent country and western artist in Wisconsin for most of his working life. He lived in Menomonee Falls in Waukesha County, Greater Milwaukee.
Williams performed at venues and community events in Greater Milwaukee and other Wisconsin cities including Madison and Oshkosh, and appeared on television. The Wisconsin Country Music Association lists him among "Milwaukee icons" who took part in the association's jam sessions in the late 60s.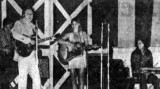 He was billed with The Sonny Williams Band, The Sonny Williams Country Music Show, and Sonny Williams And The Country All-Stars. He supported visiting country stars including Marty Robbins and Leroy Van Dyke, and in March 1980 Williams and his band played at a Wisconson Welcomes Ronald Reagan event when Reagan was still seeking the GOP nomination.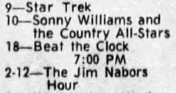 He recorded at least three of his own compositions, and he collaborated with Merle Kilgore on When There's A Fire In Your Heart, recorded by Eddy Arnold, Teresa Brewer, and Tammy Wynette.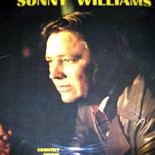 In 1973 Sonny Williams released a fresh recording of Bye Bye Baby Goodbye, on Milwaukee label Country Sound, produced by the label's owner Stu Glassman. The single appeared on the WOKY (Milwaukee) survey for two weeks in March 1974. The B-side Sadie was an original, written by Williams.
Bye Bye Baby Goodbye was also the opening track on the Glassman-produced album Sonny Williams (1974) on Country Sound [IMAGE].
Williams released a single on another Milwaukee label, Raynard (1967), and there was a 1968 Sonny Williams single on USA Records (Chicago, originally in Milwaukee).
Disambiguation: This Sonny Williams is often confused with James Kirby Williams, also known as Sonny Williams, a country artist who recorded for Cotton Town Jubilee in West Memphis (Arkansas, across the river from Memphis, Tenn). See 45cat.com here and here, and Rockin'Country Style.

---
Frank McNulty was music director at Chicago's ABC affiliate, Channel 7, where he worked for many decades. He was a prolific composer and lyricist, still composing in his 90s, and he wrote a number of stage musicals. His story is told in Perfectly Frank: a Musical Documentary. View it in full at YouTube, or you can go to the segment where he discusses Bye Bye Baby Goodbye, including its Australian success, in detail.
Another Frank McNulty song, an original version, was a hit for Col Joye in Australia: (Making Love On A) Moonlit Night (1960, #4 Sydney, #28 Melbourne, #13 Brisbane,#4 Adelaide). Col Joye's Gonna Leave Tomorrow (1964, #32 Sydney) and Judy Stone's B-side Lost Without You (1967) were both Frank McNulty compositions.
---
Chronology: This was released in September 1958, as shown on the label (9-58). Dot, which pressed and distributed Coin, followed the practice of dating its labels in this way. The single was not reviewed in Billboard until 10 August 1959, most likely because of a redistribution of the single in response to Col Joye's release on US Decca.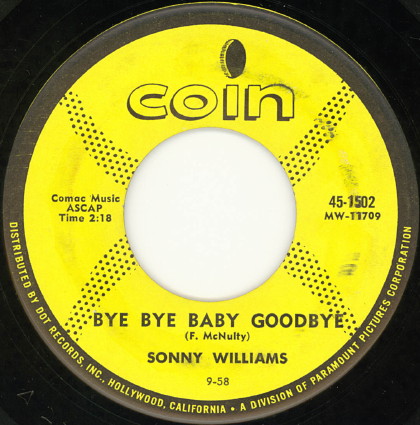 ---
Teresa Brewer - Bye Bye Baby Goodbye (1959)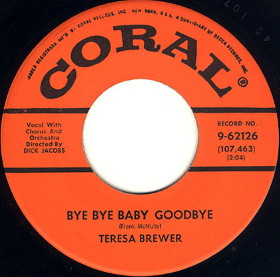 Single on Coral, reviewed in Billboard 15 June 1959, indicating it was probably released after Col Joye's Australian release.
A teenaged Teresa Brewer (1931-2007) had a big hit in 1950 with Music! Music! Music!, the B-side of her second single. Her last of a string of hits entered the Billboard Top 40 at the end of 1960. She made her name with cute pop songs, but she later sang jazz with the likes of Count Basie, Duke Ellington, and Stephane Grappelli.
References, further reading: 1. Teresa Brewer biography by Richard S. Ginell at All Music. 2. Teresa Brewer at Wikipedia has a well-prepared singles discography 1949-1983.
---
The Four Seasons - Bye, Bye, Baby (Baby, Goodbye) (1965)

SIMILAR TITLE BUT NOT TO BE CONFUSED WITH "BYE BYE BABY (GOODBYE)" BY COL JOYE.
The sixteenth Billboard Top 40 track by New Jersey group led by Frankie Valli.
Revived in 1975 for a #1 UK hit by The Bay City Rollers as Bye Bye Baby, also a hit in Australia.
Bye bye, red herrings. Break-up pop songs were bound to include titles with bye bye, goodbye and baby.
Bye Bye, Baby, Goodbye by Paul Anka, on his German LP Hello Girls (1967) is a red herring.
See also, for example Bye Bye Baby, Bye Bye (Paul Wayne, 1962), Baby, Baby, Bye Bye (Jerry Lee Lewis, 1960), Bye, Baby, Bye (The Sunrays, 1967), Bye Baby, Bye Bye (Fats Domino, 1964)…
Thanks to Dave Overett.
Reference: Bye Bye Baby search at 45Cat.
---
John Fraser - Bye, Bye Baby, Goodbye (1959)
Single on Pye Nixa, September 1959, by Scots actor (b.1931), accompanied by the orchestra and chorus of Wally Stott (see this French single on Vogue).
❝ I was offered a recording contract, and for a short while I rejoiced in the madness of being a Pop Singer… I appeared on The Six Five Special and Cool For Cats…❞
– John Fraser, Close Up: An Actor Telling Tales (2004) p.151
---
Perry Ford - Bye Bye Baby Goodbye (1959)
Single on Parlophone, September 1959. Also released on Parlophone in Finland as B-side of Little Willie John's Leave My Kitten Alone (1959).
I'm guessing this is the same Perry Ford who, in the mid-60s, collaborated with Ken Lewis and John Carter to form The Ivy League. The three of them wrote the group's biggest hit, Tossing and Turning.
---
Lance Curtis - Bye Bye Baby (1959)
Single on Teen label (Hawaii) YouTube, July 1959, by Hawaiian soul-gospel singer and actor Dick Jensen (1942-2006) using his early-career stage name Lance Curtis.
Further reading: 2013 post about this single and the artist at the Stereo Candies blog. Click through to a second post about a Lance Curtis single.
---
Aldo Attuali - Bye Bye Baby Goodbye (1960)
---
---
Garth Young And His Trio - Bye Bye Baby Goodbye; Lavender Blue (Medley) (1959)
On Viking EP Rockin' With Garth, October 1959, by trio led by Wellington-based jazz pianist.
---
Mona Grain - Bye Bye Baby Goodbye (1959)
On Cupol EP Mona Grain YouTube by Swedish singer and revue performer (1941-2019) born in Västerås
Further reading: Mona Grain at sv.wikipedia (in Swedish).
---