---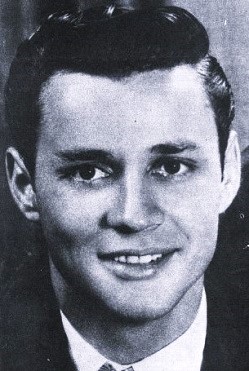 John D. Loudermilk's composition Midnight Bus was well known in Australia in the 1960s through the local version by Betty McQuade.
Released in 1961 and again in 1965, her record topped the charts in Perth, reached #6 in Melbourne, and made Top 20 in Brisbane. Another Australian version by Johnny Chester had some chart success in 1972.
As Loudermilk aficionado Kees van der Hoeven puts it, McQuade recorded the definitive killer version … a rock & roll classic. Loudermilk had no knowledge of this Australian version until Kees told him about it in the early 2000s.
Loudermilk's own recording of Midnight Bus came out in 1960 and charted modestly and uniquely in Brisbane (#27) the year before Betty McQuade's release.
Loudermilk's version wasn't the original, though. Delaware-born singer-guitarist Billy Graves released it first, in 1959.
Before that, Graves and army music buddy Dick Flood appeared on Country music TV shows and released a couple of singles as The Country Lads. A Billy Graves solo single (one of a handful 1958-66) underbubbled at #53 Billboard.
Billy Graves later led Wanda Jackson's band then worked in Nashville as a session musician, songwriter, A&R man and producer, as well as managing the Nashville branch of a music publisher.
---