---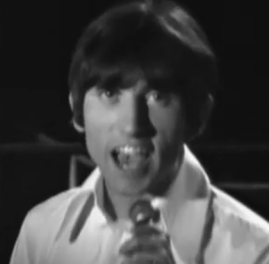 Eventually, someone emails.
For a few years I had listed Russell Morris's recording of Rachel (1969) as the original version. Although it was written by an Englishman, Raymond Froggatt, and Russell Morris had picked the song up in England, his Australian version seemed to be the earliest release.
But as I always say, if I make a mistake or leave something out, eventually someone emails. This time it was Phil Barton, emailing about an earlier version of Rachel by Dave Justin on an obscure UK single on Polydor in 1968.
The beauty of a website is that you can fix something straight away. If this were a book, the error would still be on the shelf awaiting a second edition.
Dave Justin, real name Dave Forey, released four singles 1967-68. Before that he was in Justin And Karlsson with John Woolsgrove for one single in 1966.
Two Dave Justin appearances on German TV show Beat-Club can be viewed at YouTube. The notes there say that he moved to Cornwall, married and raised two children and formed a group called Finger in the 1970s.
---