Single on Columbia December 1969, charted 1970.
Russell Morris is a Melbourne singer-songwriter best known for The Real Thing (1969), previously lead singer of Somebody's Image. He has toured frequently with fellow Australian music legend Brian Cadd.
Russell Morris first recorded Rachel in London but was unhappy with the result and re-recorded it late in 1969 upon his return to Australia.1
References, further reading: 1. Russell Morris biography and discography at Milesago. 2. RussellMorris.com.
---
John Schumann And The Vagabond Crew - Rachel (2008)
Track on Behind the Lines (2008), an album of songs with a war theme released by the ABC. John Schumann was lead singer and songwriter of Redgum, best known for their Vietnam war classic I Was Only Nineteen (1983).
Further reading: 1. Profile at Discogs.com 2. Official site schumann.com.au
---
Brian Cadd & Russell Morris - Rachel (2007)
On album Live At The Con, recorded in 2007 with the Queensland Conservatorium Orchestra.
Australian singer-songwriter Brian Cadd, as a member of The Groop, contributed to the backing on Russell Morris's 1969 hit The Real Thing. Cadd and Morris have often toured together.
Further reading: 1. The Brian Cadd page at Milesago. 2. Wikipedia article on Brian Cadd. 3. BrianCadd.com
---
Joan Baez(?) - Rachel's Comin' Home(?)
Unconfirmed version, probably apocryphal
Colin Larkin's Encyclopedia of Popular Music mentions Rachel's Comin' Home' (Joan Baez) as one of Raymond Froggatt's notable compositions. The title would match the refrain of Russell Morris's recording.
Rachel's Comin' Home is not listed under All Songs at JoanBaez.com's discography page, and the site's discographer tells me she is unaware of any Joan Baez song with that title or lyric. I've never found evidence of it after wide and repeated searching.
Reference: Colin Larkin, Encyclopedia of Popular Music, Vol. III (1998): see facsimile at Internet Archive.
Thanks to Nancy at JoanBaez.com.
---
Raymond Froggatt - Rachel (1972)
Single on Bell by the composer, early 1972.
Also entitled Rachel Comin' Home on Froggatt's album Closer to You (2014).
---
Dave Justin - Rachel (1968)
Single on Polydor, November 1968. See also Discogs.com.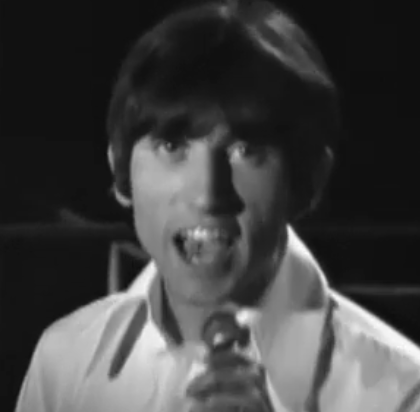 This track is on Piccadilly Sunshine Part Twelve: British Pop Psych And Other Flavours 1967 – 1971 (2013) [stream on Spotify]. Dave Justin tracks appear on other albums in the series and on other anthologies: see the list at All Music.
Dave Justin's real name was Dave Forey, and before releasing four unsuccessful singles on Polydor 1967-68 he had been with John Woolsgrove in Justin And Karlsson who released one single on Piccadilly in 1966. The Beat-Club channel at YouTube adds that Justin moved to Cornwall, married and raised two children and formed a group, Fingers in 1976. Beat-Club has a playlist of live performances by Justin from the German TV show.
This is a rare single. See the discussion at 45Cat: Existence confirmed : ) says one comment This is presumably an example of what David Bryant refers to as a long list of 'bloody obscure sixties Polydor singles which seemed to sell in the dozens rather than the thousands'.
---
Rachel was written by British singer and composer Raymond Froggatt (b.1941). In the mid-60s he formed The Monopoly with fellow Birmingham musicians, later called The Raymond Froggatt Band. (Guitarist Hartley "H" Cain was still touring with Froggatt into the 2000s.)
Signed to Polydor, the band's singles included Froggatt's composition Callow-La-Vita (1968), also known as Red Balloon, a hit when covered by the Dave Clark Five (1968, #7 UK). Raymond Froggatt has since followed a long and varied career as a solo performer and songwriter: he wrote Cliff Richard's 1969 hit Big Ship, for example.
An associate of such luminaries of the Birmingham scene as Robert Plant and the Move-ELO-Wizzard circle, Froggatt has inspired a dedicated following of frog-carrying fans for whom he is Froggy. He was still touring in 2019.
The theme of Rachel is the horrors of war as told in a letter home from a battle zone hospital. It was released during Australia's involvement in the Vietnam War, and Australians made the connection, but it is unclear to me whether Froggatt had in mind that specific conflict (which Britain was not involved in) or war in general.
References, further reading:
1. More than one source gives Dave Justin's real surname as Forey and identifies his partner in Justin And Karlsson as John Woolsgrove: see for example here, here or here. 2. Raymond Froggatt's website 3. Raymond Froggatt/Monopoly singles discography at 45rpm.co.uk. 4. All Music Guide biography of Raymond Froggatt. 5. Raymond Froggatt – Callow-La-Vita (Red Balloon) at YouTube. 6. Dave Clark Five – Red Balloon at YouTube.
Thanks very much to Phil Barton for spotting this.