The Detours - It Was You (1963)
Unreleased
Late 1963 recording by the band that became The Who.
Pete Townshend, then a student at Ealing Art College, was recruited into The Detours in early 1962 by Roger Daltrey whom he had known at Acton County Grammar School. Another schoolfriend, John Entwistle, was already a member. At the time of this recording, their first, they were a well-established live band that had gone through several personnel changes. This line-up of The Detours would become The Who, although drummer Doug Sandom would later be replaced by Keith Moon.
The song is the earliest published Pete Townshend composition, and the session came before the early single released by The Who on Fontana in July 1964 using the short-lived band name The High Numbers.
Composed by Townshend – Gray – Parker:
The recording was made in the home studio of Barry Gray, an arranger and composer best known for his work on Gerry Anderson's children's marionette series including Thunderbirds.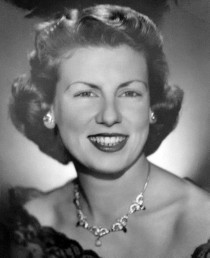 It's an unlikely connection, but Eula Parker is the Australian singer, composer, lyricist and arranger from Melbourne (1923-1985) who left for the UK at the end of 1954 and joined the popular vocal group The Stargazers in late 1955.
As a songwriter, she is known for The Village Of St Bernadette, a hit for Andy Williams in 1960 (#7 USA), for which she won an Ivor Novello Award in 1960 for Most Outstanding Song of the Year.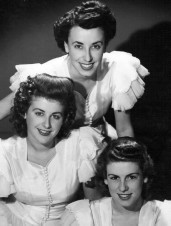 Back in Australia, Eula had often been heard on ABC radio, both solo and in The Parker Sisters trio, and she was a regular on Melbourne radio station 3DB's Happy Gang. In this publicity photo, Eula (Eulallie) is in the front, with sisters Marie, centre, and Pat at the back.
Barry Gray and Eula Parker worked together a number of times. For example, Eula appears as "Mary Jane", vocalist and co-composer (with Gray) on Robot Man / Just the same as I do by Mary Jane With Barry Gray And His Spacemakers (1963), and she is featured on the 6-track EP Space Age Nursery Rhymes by Barry Gray & His Music (1967).

In the late 50s-early 60s, Eula was a regular on Lunch Box, a daily talk and variety show from ATV in Birmingham, hosted by Noele Gordon. A Lunch Box album (1963) includes Eula on three tracks. In a Lunch Box episode posted at YouTube, Eula can be seen three times (jump to her performances here, here and here). The trio on the show is led by organist Jerry Allen, who collaborated with Eula on at least two compositions, including Hedgehopper YouTube, recorded by Eula on UK label Oriole in 1957. Also at ATV was Australian TV producer Reg Watson who co-wrote two songs with Eula for the ATV children's series The Tingha And Tucker Club, one of which was the theme song, written with Tony Hatch.
EXCLUSIVE DATABASE:
EULA PARKER RECORDINGS AND COMPOSITIONS
Click here to open or download .pdf document
Email me with corrections or additions.
There are two views of how The Detours connected with Barry Gray. It was either (1) through Pete Townshend's father Cliff, a professional musician who had played sax in an RAF band conducted by Gray early in the war years,* or (2) through Pete Townshend's friend from his schoolboy band The Scorpions, Pete Wilson, whose father was a friend of Gray.† Pete Townshend doesn't throw any light on this in his biography Who I Am, but both his parents had contacts in the music business, and he gives other examples of where these were useful early in his career.
* The biography [pdf] at the Barry Gray website has details of his service as conductor at RAF Padgate, Lancashire, and of his construction of the home studio in Dollis Hill, northwest London.
† The Pete Wilson version of Pete Townshend's connection with Barry Gray is in, for example, Andy Neill & Matt Kent's Anyway, Anyhow, Anywhere: The Complete Chronicle of the Who 1958-1978, (p. 25: excerpt at Google Books); and in Mike Segretto's The Who FAQ (Google Books extract)
Photos: Eula Parker, The Parker Sisters, from the collection of Marianne Young, with permission.
Further reading: 1. Eula Parker & The Parker Sisters at ABC Radio's Rare Collections. This page has more details and photos, plus a playlist from the 2014 radio episode Remembering Kathleen McCormack and Eula Parker. 2. Discogs.com has a short but fact-filled biography of Eula.
Other references: 1. Pete Townshend, Who I Am (2012). 2. Copyright details at Copyright Encyclopedia. 3. Toute premiere chanson composee par Pete Townshend [archived page] from Who Forum. [On the writer credits: Pete Townshend pour le texte et la mélodie, Eula Parker et Barry Gray en tant qu'arrangeurs.]. 4. John Atkins, The Who on Record: A Critical History, 1963-1998, pp 30-31 [Google Books] 5. List of Barry Gray's productions for Gerry Anderson (Eula Parker appears as vocalist on several recordings) and the discography [pdf] at the Barry Gray website. 6. The Stargazers at 45-rpm.org.uk: (Eula Parker in photo?) 7. Post at Whirligig Forum about Eula Parker's time in The Stargazers. 8. Ivor Novello Awards for 1960 at the official site of the awards. 9. Newspaper mentions of Eula Parker 1940s-50s at National Library of Australia's Trove newspaper archive. 10. Mike Segretto, The Who FAQ. 11. Andy Neill & Matt Kent, Anyway, Anyhow, Anywhere: The Complete Chronicle of the Who 1958-1978.
Thank you to Marianne Young for further background on Eula Parker, her aunt.
Corrections from Craig Smith, thanks.
---
News clipping: The Argus, Melbourne, 8 November 1955. Eula Parker was often mentioned in Melbourne dailies The Argus and The Age, often with a photograph. Browse this search result at Trove for other examples.