Jennifer Ryall - Everything's Alright (1972)
EXCLUSIVE ARTIST BIOGRAPHY
*Sydney charts: #24 (Gavin Ryan), #21 (Top 40 Research), #20 (2SM).
Single on Warner Bros. Although the song is from Jesus Christ Superstar, this recording is not by a cast member.
This was the first of two singles by Sydney singer Jennifer Ryall (b.1956, now Jennifer Thomson). She was 16 years old when she released Everything's Alright, recorded when she was still 15.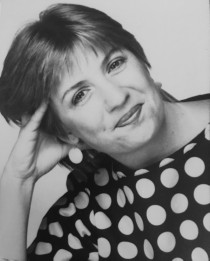 Jennifer Ryall's singing career began as a young child when a neighbour overheard her singing around the house. The neighbour was Walter "Wal" Hucker, who ran Api-Air Productions International, producing TV films and cartoons. Young Jennifer's first recordings were jingles for 2WG, the Wagga Wagga radio station founded by the family of Hucker's wife Wendy.
This led to a prolific childhood career singing jingles for TV commercials, produced by Jimmy White of Bob Gibson Productions. (Composer and pianist White had written the classic jingles for "Louie The Fly" and – with Bob Gibson – "Mr Sheen".)
Ryall's voice was heard on TV ads for many well-known Australian products, including Arnotts biscuits, Milo, Ovaltine, and Fountain Tomato Sauce. When she recorded at Sydney's EMI studios in the early 60s,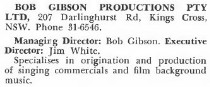 she stood on a soapbox to reach the microphone. Her jingle for Dawn toilet tissue ("the softest one") became a popular request from her schoolfriends.
On television, Ryall appeared as Little Girl with the Ukelele on Reg Courtney's children's show, singing Morningtown Ride, and as a member of The Hawaiian Trio on ATN7.
At the age of 11 her parents encouraged her to audition for a special Junior edition of the national TV pop show Bandstand. She appeared in September 1967 [view here: archived page], and returned for another Bandstand performance in 1968. This was almost a family tradition, as her mother Patty Loebel had sung on national radio on Australia's Amateur Hour, some years before television came to Australia.
As a result of her success in Sing For Shelley's, a competition run by Sydney radio station 2SM, 15-year-old Jennifer Ryall was signed to WEA for its Warner Bros label. Her recording of Everything's Alright was used nationally to promote Jesus Christ Superstar.
Everything's Alright was nominated for Best Female Vocal Single at the Australian Record Awards, held by the Federation of Australian Commercial Broadcasters in Canberra in October 1972. (Colleen Hewitt won with Carry That Weight.)
The second and final Jennifer Ryall single Summer Song was released in 1973.
In the 1970s Ryall worked in newsrooms at Sydney radio stations 2WS and Triple M where she was heard reporting on-air, including with top-rating broadcaster Doug Mulray. She has sung in Sydney venues, solo and in groups, including a stint at Sydney's Comedy Store in the 1980s.
In 1977 she acted in Australia's first 35 mm pop film clip, for Lindsay Bjerre's single She Taught Me How To Love Again (as Bjerre). Its airing on national pop show Countdown is credited with its chart success around Australia (#18 Melbourne, #11 Brisbane, #19 Adelaide, #28 Perth).
Jennifer Ryall trained as a primary teacher in the late 70s, lived in London for a while, married, and raised two children. As a music teacher, she delivered a schools program for Musica Viva in the 90s.
Jennifer Thomson is still living in Sydney (2020). Her son is the jazz pianist, composer and arranger Matt Thomson.

This is an original biography of Jennifer Ryall.
If you use it, please credit this website.
© Where Did They Get That Song? at poparchives.com.au 2020 [page link]
Everything's Alright was produced by G. Wayne Thomas, New Zealand recording artist, songwriter and producer resident in Australia. He produced the various-artists soundtrack of the surf film Morning Of The Earth (1971). Three of his own songs appeared on the soundtrack album, including Open Up Your Heart and Morning Of The Earth which later appeared together on a single (1972, A-side #10 Sydney #1 Brisbane #21 Perth) YouTube.
Jennifer Ryall's second single, Summer Song, was an original composition by Peter Martin and John Parker, arranged by Martin and produced by Rod Thomas who was also her manager.
• Peter Martin: Guitarist, arranger, composer and producer who had led jazz-rock band Southern Contemporary Rock Assembly (SCRA). He wrote songs for the band, including their single Roly Poly (1971, #15 Sydney, #30 Brisbane, #11 Adelaide). His hit arrangements include Ross Ryan's I Am Pegasus (1973) and Linda George's Mama's Little Girl (1974, co-arr. Douggie Reece). He has arranged for many other prominent Australian artists.
• Rod Thomas: Other singles he produced include Mr George's Lazy Susan (1973), Silver Studs' Dance With A Dolly (With A Hole In Her Stockin' (1976), John English's Hollywood Seven (1976, co-pr. William Motzing), and Judy Stone's House For Sale (1977).

Jennifer Ryall at #20 on the 2SM chart, 11 August 1972.
Further reading: G. Wayne Thomas: Australian singles and producer credits at 45cat, and 2015 biography.
Thank you to Jennifer Thomson.
Suggestion from Terry Stacey.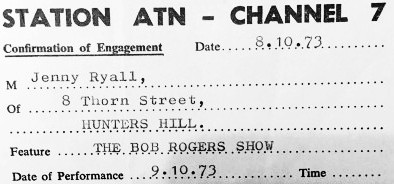 Jennifer Ryall's October 1973 booking for the Bob Rogers Show, hosted by the Sydney radio legend. Bo Diddley was on the same episode.