Colleen Hewett - (The) Wind Beneath My Wings (1983)
Single on Avenue label, February 1983, first charted in April 1983 (Melbourne).
One of the earliest recorded versions of the song, Colleen Hewett's Wind Beneath My Wings was released six years before Bette Midler's #1 hit version, and was already on the Australian charts before Gary Morris's country hit single was released in May 1983.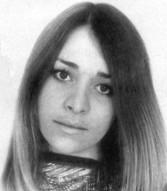 Colleen Hewett (b.1950) came from Bendigo in regional Victoria. Starting as a pop singer with local bands, she later branched out into acting and entertaining on stage, screen and radio. More recently, Colleen played Peter Allen's mother on stage in The Boy From Oz, starring Hugh Jackman.
Suggestion from Terry Stacey and Mike Robbins.
---
Roger Whittaker - (The) Wind Beneath My Wings (1981)
This, the original version, appeared on the RCA album Wind Beneath My Wings by singer-songwriter Roger Whittaker.
Co-writer Larry Henley was the falsetto singer on such Newbeats hits as Bread And Butter (1964, #2 USA). His sister is singer Barbara Mills (see Little Things Like That). Jeff Silbar is a prolific and much-recorded Nashville songwriter.

Further reading: 1. LarryHenley.com 2. JeffSilbar.com.
A former teacher born in Kenya in 1936, Roger Whittaker went to study Science in the UK in 1959 and took up folk singing. He became a prolific and popular TV and recording artist in the 70s with such hits as Leavin' (Durham Town) (1969, #12 UK), I Don't Believe in 'If' Any More (1970, #8 UK) and The Last Farewell (1975, #2 UK, #19 USA). His records have sold millions in Europe and elsewhere, but he is lesser known in the US.
References: 1. All Music Guide's Roger Whittaker biography. 2. Wikipedia's Roger Whittaker entry.
Further reading: RogerWhittaker.com.
---
Gary Morris - (The) Wind Beneath My Wings (1983)
Single on Warner Bros, also on the album Why Lady Why (1983, #6 Billboard Country).
Not the original, but the first popular version of Wind Beneath My Wings, a #4 country hit by Gary Morris, versatile singer, composer and actor born in Fort Worth, 1948, also known for his role as Jean Valjean in Les Miserables on Broadway from November 1987.
Reference: 1. All Music Guide to Country, also online. 2. Gary Morris album and singles discographies at Petr Vitous's country discography site.
Further reading: GaryMorris.com.
---
Bette Midler - (The) Wind Beneath My Wings (1989)
The hit version: single on Atlantic, 1989. First heard on the soundtrack of Beaches, released in USA on 21 December 1988.
---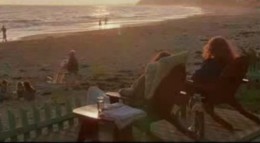 Click on photo to open YouTube video.
This is a much recorded song, a popular choice for weddings as well as funerals (at least in the UK). The song's title is printed with or without The, and is also known as Hero or Hero (Wind Beneath My Wings).
Apart from the early versions listed above, a browse of Second Hand Songs, The Originals, Coverinfo.de and eBay reveals versions by Lee Greenwood (1984), Willie Nelson (1984), Menage (1985), Irma Thomas (1986), Betty Buckley (1986), Perry Como (1987), Jack Jones (1987), Little Milton (1988), Ray Price (1988), Judy Collins (1989), Paloma San Basilio (1990: Gracias a ti), Shirley Bassey (1991), James Galway (1991), The Starsound Orchestra (1992), Richard Clayderman (1992), Patti Labelle (1992), Nana Mouskouri (1993), Paivi (1993: Tuuli alla siipien), Rob De Nijs (1993: De hemel die mij draagt), Bill Tarmey (1994), Michael Chapdelaine (1995), Angelika Milster (1995: Du bist wie der Wind), Gerald Levert & Eddie Levert Sr. (1995), Israel Kamakawiwo'ole (1995: He Hawai I Au), Kamahl (1998), Steve Houghton (1997), Michael Ball (1998), Hans Vermeulen (1998: De schaduw van de zonneschijn), Gunther Neefs (1999), Marti Webb (1999), Bamse (1999), Daniel O'Donnell (2000), Jackie Jones (2000), Sonata Arctica (2001), Sally Harmon (2002), Baccara (2003), Lisa Layne (2004), John Tesh (1994), Mo Casal (2004: Du bist wie der Wind), Shirley Clamp (2006: Vindarna som bar) and Elisabeth Withers (2007).
A recent search of Gemm.com gives versions by Dan Gibson, Oscar Harris, Joe Longthorne, Meta Four, Serena O'Meara, Gary Wilmot, Cathy Bolton, Cannon And Ball, Pamela Bruner, Nancy LaMott and US Air Force Tactical Band.
All Music Guide also lists Joey Albert, Anne Albritton, Dennis Allen, American Film Orchestra, Billy Andrusco, Mark Azzolina and the Florida Symphonic Pops, Michael Ball, J. Scott Beatty, Bluiett's Barbeque Band, Robert Bonfiglio, Dennis Bono… and that's just a few from the As and Bs.
---
B.j. Thomas - (The) Wind Beneath My Wings (1983)
On CBS album New Looks by pop-country singer from Houston (b.1942) who released a handful of singles 1963-64 with B.J. Thomas & The Triumphs but had a string of solo hits from the late 60s through the 70s, notably Hooked On A Feeling (1968, #5 USA), Raindrops Keep Fallin' On My Head (1969, #1 USA) and (Hey Won't You Play) Another Somebody Done Somebody Wrong Song (1975, #1 USA). In Australia, his biggest hit was Mama (1966, #22 USA), a #1 in most major cities down here.
---
Gladys Knight & The Pips - Hero (1983)
Song also known as Wind Beneath My Wings. Single on Columbia from the Leon Sylvers-produced album Visions. Thanks to this album, writes Ron Wynn at AMG, Gladys & the Pips were "back in the game".
---
Lou Rawls - (The) Wind Beneath My Wings (1983)
Up-tempo version by soul-jazz-pop singer (1935-2006), single on Epic, also on album When The Night Comes, produced by Ron Haffkine.
---