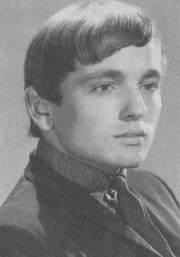 British-born Brisbane singer who had recorded with The Fabulous Blue Jays from 1964. See also Velvet Waters, Just A Little Bit and Dance With A Dolly.

Further reading: 1999 ABC Radio interview of Tony Worsley by David Kilby, transcript at Milesago.
---
Jim Reeves - Missing You (1968)
On 1968 RCA-Victor album A Touch Of Sadness, made up of songs recorded 1957-1961, according to this page at the LP Discography site.
Jim Reeves also released a single of Missing You in 1972, when it appeared on the RCA-Victor album Missing You.
---
Ray Peterson - Missing You (1961)
Texas-born singer and label owner (1939-2005) best known for Tell Laura I Love Her (1960, #7 USA) and the Phil Spector-produced Corinna, Corinna (1960, #9 USA).
Single on Ray Peterson's own label, Dunes, formed after the success of Tell Laura I Love Her.
---
---
Red Sovine - Missing You (1955)
Country singer (1918-1980) from Charleston, West Virginia who revived his career in the mid-60s with a series of trucker songs, notably Giddy-Up-Go, Phantom 309 and Teddy Bear.
---
---
Dan Fogelberg - Missing You (1982)
Same title but not the same song as "Missing You" by Tony Worsley.
---