Johnny Farnham - Sadie (The Cleaning Lady) (1967)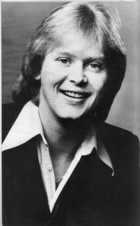 Single on Columbia, released November 1967.
The record is Australian, the writers American. Madara, White and Gilmore were all members of The Spokesmen and writers of their Dawn Of Correction (1965, #36 USA) an answer to Barry McGuire's Eve Of Destruction. See also Marcie & The Cookies – I Would If I Could, another Madara-White-Gilmore composition
Compositions by Madara & White (without Gilmore) include:
• Danny & the Juniors' At The Hop;
• Lesley Gore's You Don't Own Me;
• Pride, a hit in Australia for Ray Brown & The Whispers;
• Len Barry's 1-2-3, written by Madara & White with Barry. A writer credit and 15% royalties were later conceded to songwriters Holland-Dozier-Holland: see SongFacts.
Further reading: That Philly Sound has pages on Johnny Madara and Dave White, as well as separate pages on Madara & White and The Spokesmen.
Thank you to co-writer John Madara for essential information.
---
Johnny Farnham: enduring Melbourne pop star whose career took off after Sadie The Cleaning Lady, his first single, was skilfully publicised and became the best-selling Australian single of the 60s. He had a run of hits into the first half of the 70s, and branched out into TV and stage drama.
In the early 80s, by then known as John Farnham, he had a further hit with a powered-up version of the Beatles' Help, and he fronted the Little River Band for a time. His real career revival came in 1986 with the hugely popular contemporary album Whispering Jack and its three hit singles including the #1 You're The Voice.
See also the B-side, In My Room, a Johnny Farnham composition covered in The Netherlands.
---
It's that sort of jaunty singalong vaudeville-type whimsy that was unaccountably popular at the time, but what would I know: Sadie went to #1… – My post to Spectropop (as Lindsay Martin) March 2003.
Farnham himself has named Sadie as the worst song he's recorded. See "Dear John", Sydney Morning Herald, 23 November 2002.
Further reading: 1. Milesago's John Farnham page. 2. JohnFarnham.com.au.
---
Finders Keepers - Sadie (The Cleaning Lady) (1968)
Single on Fontana, May 1968.
Wolverhampton band including Glenn Hughes, later of Deep Purple. See, however, the archived Glenn Hughes fanzine Coast to Coast (1998) which notes that his involvement with the recording of the band's singles was minimal.
Farnham and Finders Keepers both recorded Friday Kind Of Monday.
Further reading: 1. Finders Keepers page at Brumbeat. 2. The current Glenn Hughes website which includes "Sadie" in the discography. The archived fanzine from 1998 is also there.
---
Frankie Davidson - Hector The Trash Collector (1968)
Single on Festival, a send-up of Sadie The Cleaning Lady by comic singer-songwriter, entertainer and actor Frankie Davidson (1934-2022). He is best known for his 1962 hit Have You Ever Been To See King's Cross.
Further reading: 1. Frankie Davidson died in July 2022, aged 88. See the Sydney Morning Herald obituary by Glenn A. Baker. 2. His website was at frankiedavidson.com, now preserved at the Internet Archive.
See also Gimme Dat Ding
---
---
Siw Malmkvist - Sadie (The Cleaning Lady) (1968)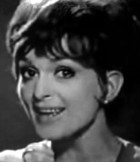 B-side on Atlantic (UK), in English, November 1968, by Swedish singer who also recorded versions in Swedish, German and Danish (see above).
The A-side is a cover of Lloyd Price's 1966 record The Man Who Took The Valise Off The Floor Of Grand Central Station At Noon.
Thanks to Lennart Ljung at the Siw Malmkvist fansite Jazzbacillen.com (now defunct).
---
The Spinners - Sadie (1974)

SIMILAR TITLE BUT NOT THE SAME SONG AS
'SADIE THE CLEANING LADY' BY JOHNNY FARNHAM.
On 1974 Atlantic LP New and Improved, also on 1975 single. Released in UK as The Detroit Spinners because of the British Spinners.
The B-side was Lazy Susan, which could be confused with Jerry Fuller's song of that name, recorded in Australia by Mr George.
---
---
Grethe Sønck - Mor Er Som Hendes Mor Var (1968)
Single on Columbia (Denmark) by Danish actress and singer (1929-2010), on record and in films from 1960.
This Danish-language version with lyrics by Thöger Olesen (= Mother is like her mother was) was also recorded by Siw Malmkvist. Like the versions by Katri Helena in Finnish and Dizzie Tunes in Norwegian, it echoes the theme of another version by Siw Malmkvist in Swedish (see above).
Further reading: Grethe Sønck at da.wikipedia.org. English Wikipedia also has a Grethe Sønck article.
---
Eddie Becker - Sjaantje (Sadie The Cleaning Lady) (1968)
B-side on Polydor, May 1968, by Dutch radio and TV presenter.
Sjaantje is a given name, a variation of Johanna.
Eddie Becker (also spelt Eddy), b. 1947, had been in bands as a singer-guitarist known as Eddy Jones when he went into radio. He read the news on top Dutch pirate station Radio Veronica before becoming a disc jockey there. His birth name Beuker was changed to Becker to create the rhyming slogan Eddie Becker, de man met de wekker (the man with the alarm clock).
The Dutch lyrics are by music publisher Willem Van Kooten (b.1941), formerly a disc jockey known as Joost de Draayer, also on Radio Veronica.
Parody is Discogs.com's word for the record, and there is some comic business going on around 1:25 that I am unqualified to comment on.
Sources: 1. Discogs.com's page for the single and links from there. 2. Eddy Becker at Dutch Wikipedia.
---
Fred Splinge - Sadie (The Cleaning Lady) (1968)
B-side on RCA Victor, charted in South Africa at the end of April 1968. It stayed on the charts throughout May, including three weeks at #16.
A similar vocal treatment of Sadie is heard on Des Lane's UK version from May 1968, although the instrumentation is different.
This record seems to be the only trace of Fred Splinge. He's either a Londoner or someone trying to sound like one. The name, which is probably made up, sounds like one of those British names for no one in particular, such as Joe Bloggs or Fred Bloggs.
---
On the A-side is Leanin' On A Lamp Post (labelshot), first heard in a 1937 George Formby film but revived in the 60s by Herman's Hermits. Discogs.com's entry for Sadie gets this all wrong: see the corrections posted there by user Mike50.
---
Further reading: Weekly chart placings for Fred Splinge with brief commentary beginning 26 April 1968 at SA Singles Charts.
---
Des Lane - Sadie (The Cleaning Lady) (1968)
Single on Pye May 1968 by Des Lane, known as The Penny-Whistle Man (Desmond Moloney 1924-2015). Arranged and conducted by Ken Woodman. On this record the focus is on Lane's vocals, and the solo instrument is a violin.
As well as touring with some big names, Des Lane appeared on TV and in the film Six-Five Special, the pop TV spin-off, playing a number called The Midgets. He released his own composition Penny-Whistle Rock on a 78 rpm disc in 1956, balanced out by Penny-Whistle Polka on the B-side (as Desmond Lane).
Further reading: Des Lane biography at IMDb.
YouTube bonus: Dr. Robert David Billington playing Des Lane's Penny-Whistle Rock in 2018.
Below: Des Lane's record on YouTube.
---
Kevin Kane And The Arrivals - Sadie (The Cleaning Lady) (1968)
Single on Pye October 1968 by showband from Cork formed by members of The Regal Showband, joined in 1967 by new lead singer Kevin Kane from The Vargs.
Sources, further reading: The illustrated histories of The Arrivals at Irish-Showbands.com and IrishShowbands.net are both comprehensive.
---
The Brass Barons - Sadie (The Cleaning Lady) (1968)
Single on Philips, late 1968. The Brass Barons, from West Auckland, were known as The Phyve in New Zealand. Before leaving for Australia they had a residency at the Las Vegas in Auckland (presumably the famous strip club in Karangahape Road). In Sydney they were signed by Round Records, recently set up by Graham Dent and Ron Dalton who produced Sadie. This was apparently their only Australian single, but they had also released a single in New Zealand in 1967.
The Phyves' departure for Australia was reported in suburban Auckland's Western Leader early in August 1968, and by early September The Sunday News was reporting that they were already having success in Australia after only a fortnight with a resident group club booking, TV appearances and recording engagements.
On the face of it, Sadie is a curious choice for the band's debut Australian single, since it had already been such a big hit for Johnny Farnham only a few months earlier. The Sydney Morning Herald mentioned in September 1968 that the band's first single was to be called Tornado. (The B-side was Toreador, but there's no sign of Tornado.)
The Brass Barons were (possibly) still going in October 1969 when the Western Leader reported that two band members were back in Auckland to recruit new members for Sydney.
Sources: 1. Excerpts from newspaper stories at National Library of New Zealand here, here, here and here. 2. "Glitter: The Pop Music Column", Sydney Morning Herald, 28 September 1968 [paywalled].
---
Siw Malmkvist - Mamma ar lik sin mamma (1968)
Swedish-language version of Sadie on Metronome August 1968 by popular Swedish singer (b.1936), also in films.
Siw Malmkvist also released:
• Sadie (The Cleaning Lady) on Atlantic (UK), November 1968: see below;
• a Danish version, Mor er som hendes mor var, B-side on Metronome, 1968, lyrics by Thöger Olesen (also recorded by Grethe Sønck, Denmark, 1968: see below);
• a German version, Frauen sind doch nur Frauen (= women are just women), on album Today, 1969.
The Swedish lyrics are by Stig "Stikkan" Anderson (1931-1997; Wikipedia), manager of ABBA and founder of record label Polar Music.
The Swedish title Mamma ar lik sin mamma means Mother is like her mother. This theme is echoed in the titles of Danish, Finnish and Norwegian versions listed on this page. Kai-Mikael Jää-Aro notes (by email) that this refers to the generational line of female domestic drudgery, and comments: So it is not that far removed from the original English text, but generalises it to all womanhood. I've tried to decide whether it is feminist or not, but it sounds a bit defeatist, if nothing else.
Further reading: 1. Siw Malmkvist's official site which includes discographies. 2. Denis Schwartz's international Suw Malmkvist discography. 3. Suw Malmkvist entry at Wikipedia.
Curiosity: At YouTube, Siw takes Nancy's place with Lee Hazlewood for Summer Wine on Swedish TV, 1968.
Thank you to Kai-Mikael Jää-Aro for further details and commentary. Thanks also to Austin Powell (via Spectropop Group), Lennart Ljung, and Erik Alm.
---
The Shannonaires with Ed Fraidenburg (caller) - Sadie The Cleaning Lady
Single on Swinging Square, a Houston square dance label issued by the Merrbach Recording Service, probably from the late 60s or early 70s
The Shannonaires recorded prolifically on square dance labels owned by Norman and Nadine Merrbach, who founded their specialist record company in 1950. Ed Fraidenburg is just one of many square dance callers who recorded with The Shannonaires.
The band name probably comes from Dick Shannon, who signed up with The Merrbachs at the same time as The Shannonaires, and was probably the band's leader.
As is usual in square dancing, the lyrics are mainly instructions for the dancers, known as the call, with words from the original song interspersed:
Head couples bow and swing, promenade the outside ring… Men star left once around meet old Sadie / Do-so-do and promenade this lady / Can't afford to get bored dear old Sadie… (full text at Discogs.com)
Source: "It All Started As A Hobby", profile of the Merrbachs in Square Dancing, April 1985 pp 26-27 (facsimile at Internet Archive: free registration required for full view).
Not to be confused with Irish showband The Shannonaires founded in Boston by Frank Storer. See Susan Gedutis, See you at the hall : Boston's golden era of Irish music and dance (2004), pp 167-68, 102 (facsimile at Internet Archive: free registration required for full view). See also my comments at the foot of this page at Discogs.com where the two bands are mistakenly listed as one.