Johnny Farnham - Sadie (The Cleaning Lady) (1967)
Single on Columbia, released November 1967.
The record is Australian, the writers American: Madara, White and Gilmore were all members of The Spokesmen, the group that recorded Dawn Of Correction (1965) an answer to Barry McGuire's Eve Of Destruction.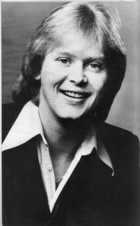 Compositions by Madara & White include Danny & the Juniors' At The Hop, Lesley Gore's You Don't Own Me, and Pride, a hit in Australia for Ray Brown & The Whispers. They also co-wrote Len Barry's One Two Three: a writer credit to Holland-Dozier-Holland was added later after Motown claimed a phrase echoed a Supremes track. See also Marcie & The Cookies – I Would If I Could.
There is a list of Johnny Madara compositions at That Philly Sound, as well as biographies of Johnny Madara and Dave White.
---
Johnny Farnham: enduring Melbourne pop star whose career took off after Sadie The Cleaning Lady,his first single, was skilfully publicised and became the best-selling Australian single of the 60s. He had a run of hits into the first half of the 70s, and branched out into TV and stage drama.
In the early 80s, by then known as John Farnham, he had a further hit with a powered-up version of the Beatles' Help, and he fronted the Little River Band for a time. His real career revival came in 1986 with the hugely popular contemporary album Whispering Jack and its three hit singles including the #1 You're The Voice.
---
Further reading: 1. Milesago's John Farnham page. 2. John Farnham official at JohnFarnham.com.au.
It's that sort of jaunty singalong vaudeville-type whimsy that was unaccountably popular at the time, but what would I know: Sadie went to #1 [in all the major cities]. – My post to Spectropop (as 'Lindsay Martin') March 2003.
Farnham himself names Sadie as the worst song he's recorded:
see Dear John, Sydney Morning Herald 23/11/02.
See also the B-side, In My Room, a Johnny Farnham composition covered in The Netherlands.
---
Finders Keepers - Sadie (The Cleaning Lady) (1968)
Single on Fontana, mid-1968.
Wolverhampton band including Glenn Hughes, later of Deep Purple. See, however, the Finders Keepers singles discography at the Glenn Hughes Electronic Fanzine, where it is noted that his involvement with the recording of the band's singles was minimal.
Farnham and Finders Keepers both recorded Friday Kind Of Monday.
---
Siw Malmkvist - Sadie (The Cleaning Lady) (1968)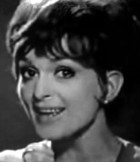 Single on Atlantic (UK), in English, by Swedish singer who also recorded versions in Swedish, German and Danish (see below). B-side of The Man Who Took The Valise Off The Floor Of Grand Central Station At Noon.
Thanks to Lennart Ljung at the Siw Malmkvist fansite Jazzbacillen.com (now defunct).
---
Siw Malmkvist - Mamma ar lik sin mamma (1968)
Swedish-language version of Sadie on Metronome by popular Swedish singer (b.1936), also in films.
The Swedish lyrics are by Stig "Stikkan" Anderson (1931-1997), manager of ABBA and founder of record label Polar Music. The lyrics of Katri Helena's Finnish version were based on this version.
---
Siw Malmkvist also released a German version, Frauen sind doch nur Frauen, on an album in 1969; and a Danish version, Mor er som hendes mor var, a 1968 single on Metronome. Her 1968 single on UK Atlantic was in English.
---
The Swedish title Mamma ar lik sin mamma means Mom is like her mom, referring to the generational line of female domestic drudgery. Our interpretation is from Kai-Mikael Jää-Aro, who adds: So it is not that far removed from the original English text, but generalises it to all womanhood. I've tried to decide whether it is feminist or not, but it sounds a bit defeatist, if nothing else. (By email)
Further reading: 1. Siw Malmkvist's official site which includes discographies. 2. Denis Schwartz's international Suw Malmkvist discography. 3. Suw Malmkvist entry at Wikipedia. 4. September 2005 post to Spectropop from a Swedish perspective by Thomas.
Curiosity: At YouTube, Siw takes Nancy's place with Lee Hazlewood for Summer Wine on Swedish TV, 1968.
Thank you to Kai-Mikael Jää-Aro for further details and commentary. Thanks also to Austin Powell (via Spectropop Group), Lennart Ljung, and Erik Alm.
---
Katri Helena - Aiti kuin aidinaiti (1968)
Single on the Top Voice Top 30 label, Finnish-language version by Finnish singing star (b.1945), B-side of Lainattu Lantti.
Liemola Lasse's lyrics are based on those by Stig Anderson, heard on Siw Malmkvist's Swedish version, and so the sense of this interpretation is similar (see notes above).
Thanks to Kai-Mikael Jää-Aro.
---
Dizzie Tunes - Min Mor Hun Er Som Sin Mor (1968)
Norwegian version, single on the Troll label.
Pirre P. was a pseudonym of Norwegian writer Alfred Naess (1927-1997).
Google Translate gives the title as My Mother, She's Like His Mother. This echoes Stig "Stikkan" Anderson's theme for Siw Malmkvist's Swedish version, also recycled for Katri Helena's Finnish version (see above).
---
Frankie Davidson - Hector The Trash Collector (1968)
Parody
Single on Festival, a send-up of Sadie The Cleaning Lady by comic singer-songwriter, entertainer and actor best known for his 1962 hit Have You Ever Been To See King's Cross.
Further reading: The official site was at FrankieDavidson.com, now archived at the Internet Archive.
See also: Gimme Dat Ding
---
The Spinners - Sadie (1974)

SIMILAR TITLE BUT NOT THE SAME SONG AS
'SADIE THE CLEANING LADY' BY JOHNNY FARNHAM.
On 1974 Atlantic LP New and Improved, also on 1975 single. Released in UK as The Detroit Spinners because of the British Spinners.
The B-side was Lazy Susan, which could be confused with Jerry Fuller's song of that name, recorded in Australia by Mr George.