Wildwood - One Bad Thing (1971)
Single on Dal Myles's Banner label by Sydney band. Also released in New Zealand on Interfusion, however sources claiming the band is from New Zealand are in error.
Wildwood, initially and briefly known as Judas, was established in 1970 when Campbelltown-based Everybody's People re-formed with the addition of Hendrix-inspired guitarist Mick Willens and bassist Terry Stacey, both formerly with 21st Century Love Band and Port Jackson. Promoted as a Top 40 pop band, the live Wildwood showed more progressive influences, including Blood Sweat & Tears, Steppenwolf and Jethro Tull, with three members sharing lead vocals, a flautist and an organist.
After key personnel changes in 1972, Wildwood evolved into Afrika, an Afro-Motown band that continued for the rest of the decade. Meanwhile, bassist Terry Stacey joined The 69ers (aka Francis Butler's 69ers): his account of that band's complex history is at Milesago. Wildwood's Terry Stacey & Rob Van Beek were later in Tempest: see here for a connection with Marty Rhone's Denim And Lace.
One Bad Thing was the band's only released single. The B-side was High Above The Town, an original by flautist-vocalist Rob Van Beek.
Further reading: For a detailed history of Wildwood, a nutritious slice of 70s Sydney music history, see Terry Stacey's Wildwood page [archived].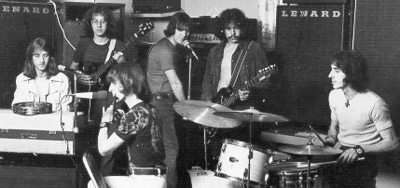 ---
Ronnie Burns - One Bad Thing (1971)
Single on Festival, B-side of 1000 Years.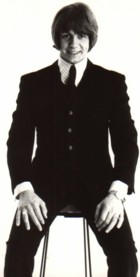 Melbourne singer Ronnie Burns emerged in 1964 as a member of Beatles influenced band The Flies, and went on to a successful solo career. After signing with Spin he benefited from his association with The Bee Gees, and he had several charting singles, usually with original songs by Australian songwriters.
For other Bee Gees compositions recorded by Ronnie Burns, see Coalman, Exit, Stage Right, and All The King's Horses.

Ronnie Burns and his wife Maggie later ran the Appin Hall Children's Foundation, their non-profit organization for children in crisis and distress.
From the 60s to the 90s, Ronnie hosted and produced several television programs, including his own creation, Prophecy & Prediction – Threat or Warning? In the late 90s he joined fellow music stars Russell Morris and Darryl Cotton to form Burns, Cotton & Morris. Along the way he ran an architectural and design company and wrote The Australian House Book.
In 2001, Ronnie was the subject of This Is Your Life, for which 2 million people tuned in to the Nine Network.
Reference: Ronnie Burns, official biography (email website for details).
Further reading: 1. Milesago's Ronnie Burns page. 2. Wikipedia article on Ronnie Burns.
Photos: Colin Beard (top), Ronnie Burns.
---
The Freshmen - One Bad Thing (1971)
Single on CBS (UK) by popular Irish showband known for their vocal harmonies. They had several hits in Eire in the late 60s and 70s.
Not to be confused with US vocal group The Four Freshmen.
Thanks to Gareth Jones.
Further reading: The Story of the Freshmen at IrishShowbands.net. Freshmen Wikipedia entry.
Reference: The Irish Charts.
---
New Horizon - One Bad Thing (1971)
Single on Bell label.
New Horizon was a project of session musicians Bob Saker and the ubiquitous Tony Burrows, both of whom provided vocals: see Melinda Bilyeu et al, The Bee Gees: Tales of the Brothers Gibb, (2001) p. 444. Hiroshi Asada, at his Tony Burrows site, credited Burrows as producer and listed other band personnel [archived page].
---
Barry Gibb - One Bad Thing (1970)
Single on Atco label. (Pressed but not released, although a promo copy was distributed to radio stations, at least in Canada: perhaps elsewhere too?)
The song was part of a solo album project by Barry Gibb, the eldest Bee Gee. The release of the album was cancelled in favour of a Bee Gees group album, and the single was apparently pressed by Atco but never released. Instead, the Bee Gees' single Lonely Days (#3 USA) and the album 2 Years On were released, marking something of a reunion and reconciliation after time spent on solo projects.
The original copyright of the song includes Maurice Gibb as a co-composer, although the released versions credit Barry alone.
See: Melinda Bilyeu et al, The Bee Gees: Tales of the Brothers Gibb, (2001) pp. 293-4, 444-5.
The song was also recorded by the Bee Gees in London in September 1969, also unreleased. See annotated discography at Gibb Songs.
Thanks to Sven Forsberg.