Stylus - Summer Breeze (1975)
Single on Atlantic, also on the album Where In The World.
Stylus was a popular Melbourne funk/soul band of distinguished membership that released four albums and a number of singles 1975-1979. The band was fronted by Peter Cupples who went on to form the Peter Cupples Band. A Stylus reunion tour in 2002 yielded the album Still Alive.
Most of the founding members of Stylus had been in Mason's Cure with keyboardist and songwriter Ian Mason until he left for a composing career in advertising.
Peter Roberts joined Stylus as co-lead vocalist in 1979. See his solo single Double Trouble (1968), recorded as Robbie Peters.
Stylus's 1978 album Part Of It All was released in the US as Stylus on Motown's subsidiary label Prodigal.
See Peter Cupples' website for his own account of his career, including his Stylus years and the story behind the Motown signing. See also You're The Voice.
For an update on Stylus keyboardist Sam McNally, see his website, SamMcNally.com.
You can hear substantial audio samples of Summer Breeze and other songs at Peter Cupples' website.
Melbourne-born director Russell Mulcahy, later known for such films as Highlander, directed a video for Stylus's Summer Breeze. He has also made videos for a number of well-known artists including Queen, Billy Joel, Duran Duran and Human League.
---
Other charting singles by Stylus were all originals written by band members:
---
Not to be confused with Chicago pop-rock band Stylus, formed 2000. The Welsh experimental musician Dafydd Morgan has also used the name Stylus for his projects since the late 90s.
Thanks to Terry Stacey, and to Doug Peers for the suggestion and additional information. Sources: APRA, Gavin Ryan's charts, PeterCupples.com, Ian McFarlane's Encyclopedia of Australian Rock & Pop.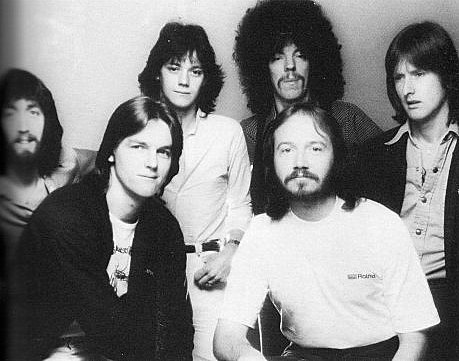 ---
Seals & Crofts - Summer Breeze (1972)
Multi-instrumentalists Jim Seals and Dash Crofts met in the late 50s. They worked together in a number of bands, including several years with The Champs (they joined after the recording of Tequila), and became a duo in 1969. See Steve Huey's entry at All Music Guide.
Also on the 1972 album Summer Breeze.
Summer Breeze is a much-recorded song. Apart from those listed on this page, the Summer Breeze page at SealsAndCrofts.com also lists versions by Spiral (feat. Lisa Lamb), Jason Mraz, Ramsey Lewis, Aphrodite, Patti Austin, One Love, Type O Negative, Wayman Tisdale, Jackie Mittoo, Dawn Catron, Noel Webb, Nei Lisboa, Diversos, Doubters Club, DJ Geoffe, Johnny Mathis, Peter Durchin, Phoebe Snow, Liquid Todd, Bad Haggis, The Brady Bunch, Brian Will, Bob Baldwin, Linda Martin, Gabor Szabo, Brian McKnight, Bonny & Highlander, Shinehead, Main Ingredient, The Ray Conniff Singers, Paul Horn, and Caesar Frazier.
---
The Isley Brothers - Summer Breeze (1974)
Influential and enduring family r&b/soul/funk group first formed as a gospel quartet in the early 50s.
Of The Isley Brothers' diverse repertoire, songs that spring to mind include Shout (1959), Twist And Shout (1962, not the original, but the hit version), This Old Heart Of Mine (1966) and That Lady Part 1 (1973), but for the full story – too long and complex to cover here – see Jason Ankeny's account at All Music Guide.
See also The Groove – Simon Says.
---
Geoffrey Williams - Summer Breeze (1992)
Single by still active British soul singer-songwriter and producer whose biggest hit single was It's Not A Love Thing (1992). See his website and MySpace page.
---