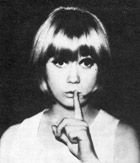 Lynne Randell (1950-2007) was a former Melbourne hairdresser, born in Liverpool UK, who toured the US on the same bill as The Monkees and Jimi Hendrix. For more details see her hit Ciao Baby.
Further reading: Lynne Randell page at Milesago.
---
The Remains - Heart (1966)
Boston band formed with fellow university students by Barry Tashian after he visited England and experienced 60s Britpop first hand. The Remains moved to New York, appeared on The Ed Sullivan Show and Hullabaloo, and toured with The Beatles in '66, but never had a national hit. Barry Tashian published a book, Ticket To Ride: The Extraordinary Diary of the Beatles' Last Tour, available through the official Remains website.
See the Remains page at the Ready Steady Go site, which includes an interview with Barry Tashian. See also Diddy Wah Diddy by Running, Jumping, Standing Still.
Not to be confused with The Re-mains, that fine Australian country rock band formed in 2002.
---
Petula Clark - Heart (1965)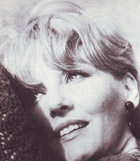 Single on Pye, B-side of You'd Better Come Home (Hatch-Aber).
Also recorded in French by Petula Clark, as Le coeur qui bat (1965).
French songwriter Georges Aber collaborated with Clark and Hatch on many other songs, including You're The One, covered in Australia by Yvonne Barrett and by Col Joye.
References: 1. Tony Hatch song list at Magic Town. 2. 1965-1966 discography at PetulaClark.net. 3. List of Petula Clark writer credits at PetulaClark.net.
Further reading: For more about Tony Hatch see One In A Million (Bev Harrell) at this site.
Merci à Gareth Jones de me signaler la version française.
---
Colin Cook & The Strangers - Heart (1964)
Same title but not the same song as "Heart" by Lynne Randell.

See Colin Cook & The Strangers – Heart for more details.

---
The 2 Of Clubs - Heart (1966)
Single on Fraternity label.
Cincinatti duo Linda Parrish & Patti Valentine who recorded five singles for local label Fraternity, 1966-67.
See Mick Patrick's history of the 2 of Clubs at Spectropop.
---
Kenny Chandler - Heart (1966)
Single on Epic #9862: writer credit on label is to Hatch alone.
Arranged and produced by Bob Halley whose discography at BobHalley.com shows that he co-wrote Baby Washington's masterpiece That's How Heartaches Are Made, and that's not all…
---
This could be confusing: Kenny Chandler also recorded the original version of a different song called Heart (Mann-Weil) in 1963. That Heart – full title Heart ! (I Hear You Beating) – was recorded in Australia by Colin Cook.
---