Lynne Fletcher - You Say Pretty Words (1965)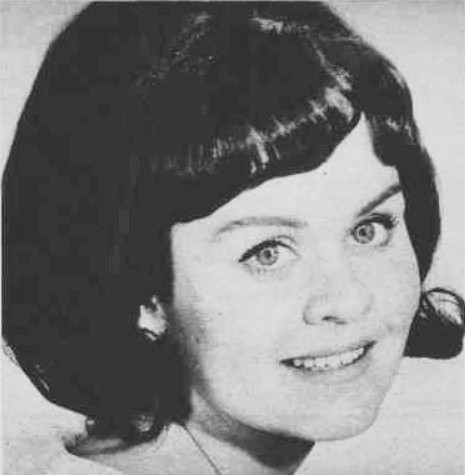 Single on His Master's Voice, September 1965.
Brisbane singer Lynne Fletcher (b.1947) was working as a receptionist when she auditioned successfully for a local TV pop show, National Top 40, hosted by Johnny Marco on BTQ7. There she was coached by the producer, Nat Kipner.
After moving to Sydney three months later she appeared on major network music shows and was signed to HMV for six singles from 1965.
Her recordings included:
• A version of The Easybeats' In My Book (1966) that was released at the same time as The Easybeats' own version*
• An original Barry Gibb song You Do Your Lovin' With Me (1966, B-side of In My Book);
• You Must Be Joking (1966), an original song by Jay Justin, prolific Sydney singer-songwriter, co-writer of Little Pattie's He's My Blonde-Headed Stompie-Wompie Real Gone Surfer Boy (1963);
• Nothing Lasts Forever (1967), her last record on HMV, by successful pop and Broadway composers Peter Udell and Gary Geld, original version by Margaret Whiting.
During the Vietnam War, Lynne Fletcher sang in a show for Australian troops on Christmas Day 1965 at Bien Hoa, South Vietnam.
See also Losing You (1967, #26 Sydney), her only charting single, a song with a complicated and interesting history.
* See colin47's comment at 45cat.com on the recording date of "In My Book" and its simultaneous release with the Easybeats version.
References, further reading: 1. "Sweetheart of Aussie Troops", Australian Women's Weekly, 22.12.65, p.81, archived at NLA's Trove. 2. "Christmas morning at Bien Hoa", AWW, 26.01.66, p.11, at Trove. 3. Lynne Fletcher discography at 45cat.com. 4. David Johnston, The Music Goes Round My Head (2010), p.44 [AbeBooks].
Thanks to Andrew Ainsworth.
Ramona King - You Say Pretty Words (1964)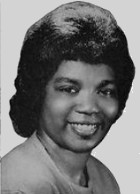 Single on Warner Brothers, April 1964.
Ramona King is highly regarded by aficionados of lesser-known 60s recordings, but little is known about her apart from her recording and songwriting output. She released a dozen singles (1961-71, 1975), including one with her brother and frequent collaborator Cleo King Jr. There was also an EP issued by Warner Bros in France (1964).
Her three singles on the Eden label (1962-63) were arranged by Jack Nitzsche for Lee Hazelwood Productions. Oriental Garden (1962), written by Ramona and Cleo, is often singled out as an overlooked gem YouTube.
Her four Warner Bros singles (1964-1965) were all produced by Joe Saraceno and Jerry Riopelle (see below), including an early version of The Shoop Shoop Song (It's In His Kiss), released in the same month as Betty Everett's hit version.
As a songwriter:
• About half of Ramona's A-sides were written by her with brother Cleo.
• She wrote two songs for a 1961 single by San Francisco group The Fairlanes and is apparently heard on lead vocals YouTube.
• Sugarpie DeSanto's (That) Lovin' Touch (1968) was written by Ramona and Sugarpie (who used a pseudonym).
Alec Paleo notes that "local soul notable Ramona King and her brother Cleo added some much-needed R&B polish" to 1968 sessions by San Francisco singer Jeanette Jones (liner notes to Ace Records collection).
References, further reading: 1. Mick Patrick, "Ramona King", Spectropop Group, Digest #646, Oct 2002. 2. Review of Ramona King's single "What About You" at Spectropop's Jack Nitzsche pages, June 2003. 3. Ramona King discographies at Discogs.com and 45cat.com. 4. Ramona King composer credits at 45cat.com. 5. Mick Patrick: "Ramona King's Eden recordings were made under the supervision of Jack Nitzsche, Phil Spector's right-hand man, while her Warner Bros 45s were overseen by another of Spector's team, Jerry Riopelle." (Liner notes to Ace Records' collection She's A Doll! – Warner Bros.' Feminine Side which includes "Chico's Girl", a previously unreleased Ramona King track produced by Riopelle.)
The writers:
P. F. Sloan and Steve Barri's songwriting collaborations include Secret Agent Man (Johnny Rivers) and A Must To Avoid (Herman's Hermits).
Sloan's best-known composition is probably Eve Of Destruction (Barry Maguire), and he also wrote, for example, Take Me For What I'm Worth (The Searchers) and I Found A Girl (Jan & Dean).
Sloan-Barri songs covered in Australia include Bev Harrell's Australian hit What Am I Doin' Here With You (1967, originally by Johnny Rivers), and Ray Brown & The Whispers' Say It Again (1965, #1 Sydney, originally by Terry Black).
Further reading: 1. Cover versions discography and other content at the P.F. Sloan website. 2. Sloan and Barri: a list of over 150 records made with their participation as performers, songwriters or producers. Compiled by dogear at 45Cat.com.
The producers:
See Black Cat Rockabilly's page on Joe Saraceno's various projects with The Marketts (Out Of Limits), The Ventures, The Routers (Let's Go), The T-Bones (No Matter What Shape [Your Stomach's In]), Hamilton, Joe Frank & Reynolds, et cetera. (1937-2015.)
The official site of Jerry Riopelle (1941-2008), singer-songwriter-producer-drummer-keyboardist, outlines a career that included writing and producing Clydie King's cultish lost classic The Thrill Is Gone (not B.B. King's song), being hired by Phil Spector, and producing Bonnie & The Treasures' original version of Home Of The Brave.
Riopelle's own band The Parade charted with Sunshine Girl (1967, #20 USA). The B-side was co-written by Stuart Margolin, a regular co-writer with Riopelle but best known for his acting, notably as "Angel" on The Rockford Files. Riopelle was a star, even a legend, in Arizona, known for his regular New Year's Eve performances in Phoenix. See also Wikipedia.