Barry Stanton - Beggin' On My Knees (1961)
Elvis Presley-inspired singer-guitarist Barry Stanton (1941-2018) was born in England but lived in Sydney from an early age.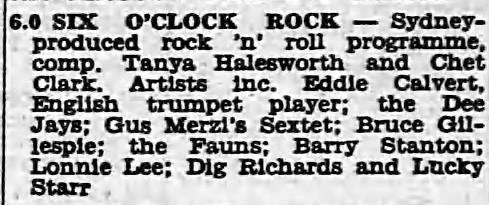 In 1959 Stanton was gigging with his latest band during interval at the Embassy cinema in Manly. He was spotted by radio DJ Alan Lappan who recommended him to Johnny O'Keefe for his TV show Six O'Clock Rock.
In the first half of the 60s he was often seen on networked TV pop shows The Johnny O'Keefe Show and Bandstand and on tour with other stars including Johnny O'Keefe. By the mid-60s his run was ending and he retired from the music industry apart from some isolated reappearances.
Rock'n'roll legend Johnny O'Keefe produced Beggin' On My Knees. He had already produced (as Eddie Cash Jr) and written Stanton's first charting record Don't You Worry 'Bout That (1960, #12 Sydney, #32 Brisbane, #7 Adelaide).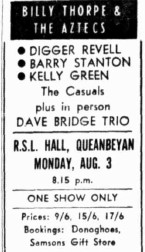 As Barry Stanton recalled (to Damian Johnstone), O'Keefe was responsible for bringing in Warren Carr on piano during the session for Beggin' On My Knees, and it was O'Keefe who produced the "tinkly, tinkly honky-tonk sound" of the piano by spreading a wire coat hanger out along the strings, something he'd seen in the US.
To me that piano was the hook for that record. It grabbed ya right from the start.

Barry Stanton to Damian Johnstone, quoted in The Wild One p.177
Stanton was married for a while to British-born West Australian singer Kelly Green, a Bandstand regular who was working in Sydney 1962-65. See more under her record So What at this site.
---
Beggin' On My Knees stands out among Australian productions of its time thanks to Stanton's assured delivery, the distinctive piano backing, and a composition that fitted into the current musical scene while showing some originality.
Barry Stanton was one of Australia's most overlooked rock'n'roll stars of the early 1960s … he issued a string of competent and engaging singles.

Ian McFarlane, Encyclopedia of Australian Rock & Pop (1999) p.601
---
Q: Where did they get that song?
A: From Barry's brother Rod Stanton, a self-taught pianist who had long dabbled in writing songs and had picked up some guitar from Barry.
The Women's Weekly reported in February 1962 that Rod had an office job at the Forestry Commission but was also singing, including some work with the R-Jays (later known as The Rajahs).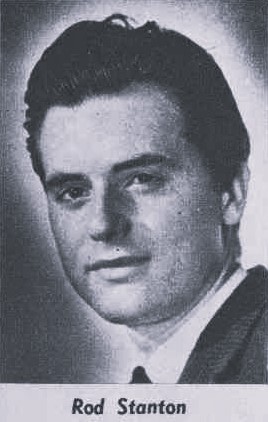 Rod wrote two charting tracks for Barry: Beggin' On My Knees (1961) and Back In Your Arms (1962, #13 Perth) along with its B-side For Now And Always and another B-side That's Right, All Right (1964).
Barry went back to a day job in the mid-60s but he later released two other songs written by Rod, City Of Armidale and its B-side Big Back Door (1978).
Sources, further reading:
1. Damian Johnstone, The Wild One: The Life and Times of Johnny O'Keefe (2001), pp 175-7.
2. "Singer's brother is a budding composer", Australian Women's Weekly, 21 February 1962 (read at Trove).
3. Ian McFarlane, Encyclopedia of Australian Rock & Pop (1999) p.601
4. Barry Stanton discography at 45cat.
5. "Beggin' On Their Knees: The Story of Rod and Barry Stanton" at ABC Radio's RareCollections.
6. Barry Stanton article at Wikipedia.