Vicki Forrest - Mama Let The Phone Bell Ring (1964)
B-side on His Master's Voice by popular Sydney singer (born Agnes Erdos, Hungary, c.1948). This was the second of two HMV singles 1963-64. A third was released on Gamba in 1973.
Although she never had a hit record, Vicki Forrest was a frequent presence in Australian media in the late 60s and early 70s.
For much more on the career of Vicki Forrest see the A-side, My Little Boy.
---
At YouTube: In 1966 Vicki Forrest presented Mama Let The Phone Bell Ring on ABC-TV's Be Our Guest, one of numerous TV shows she appeared in during the 60s and 70s.
Little Cheryl - Mama Let The Phone Bell Ring (1963)
Little Cheryl released a handful of singles 1962-1964, most of them on the Cameo label.
The B-side, Can't We Just Be Friends, was written by Billy Jackson, A&R man, producer and arranger with Cameo Parkway, later noted for producing, arranging and writing for the The Tymes from their first hit in 1963 to the 1970s phase of their career.
Can't We Just Be Friends had already been Little Cheryl's previous single (1963). Its B-side, also produced by Billy Jackson, was a recording of Heaven Only Knows (1963), a remake of The Capris' God Only Knows (1954):
Cheryl's vocal sound and my admiration for [God Only Knows] were really my reasoning for the coupling. Cheryl's last name was Springfield and she was Buddy Dee's wife. Buddy Dee was the son of WHAT Radio's Mary Dee. I believe she passed after a brilliant career at Bell Records. It was the Tymes in the background. I used them quite often!

Billy Jackson, quoted by Charlie Horner, "Philadelphia's Original Capris", Echoes of the Past (2011).
Jackson also wrote (and probably produced) both sides of Little Cheryl's first single (1962), released on Elma and later on Kapp, when she used the name Little Cheryl Williams.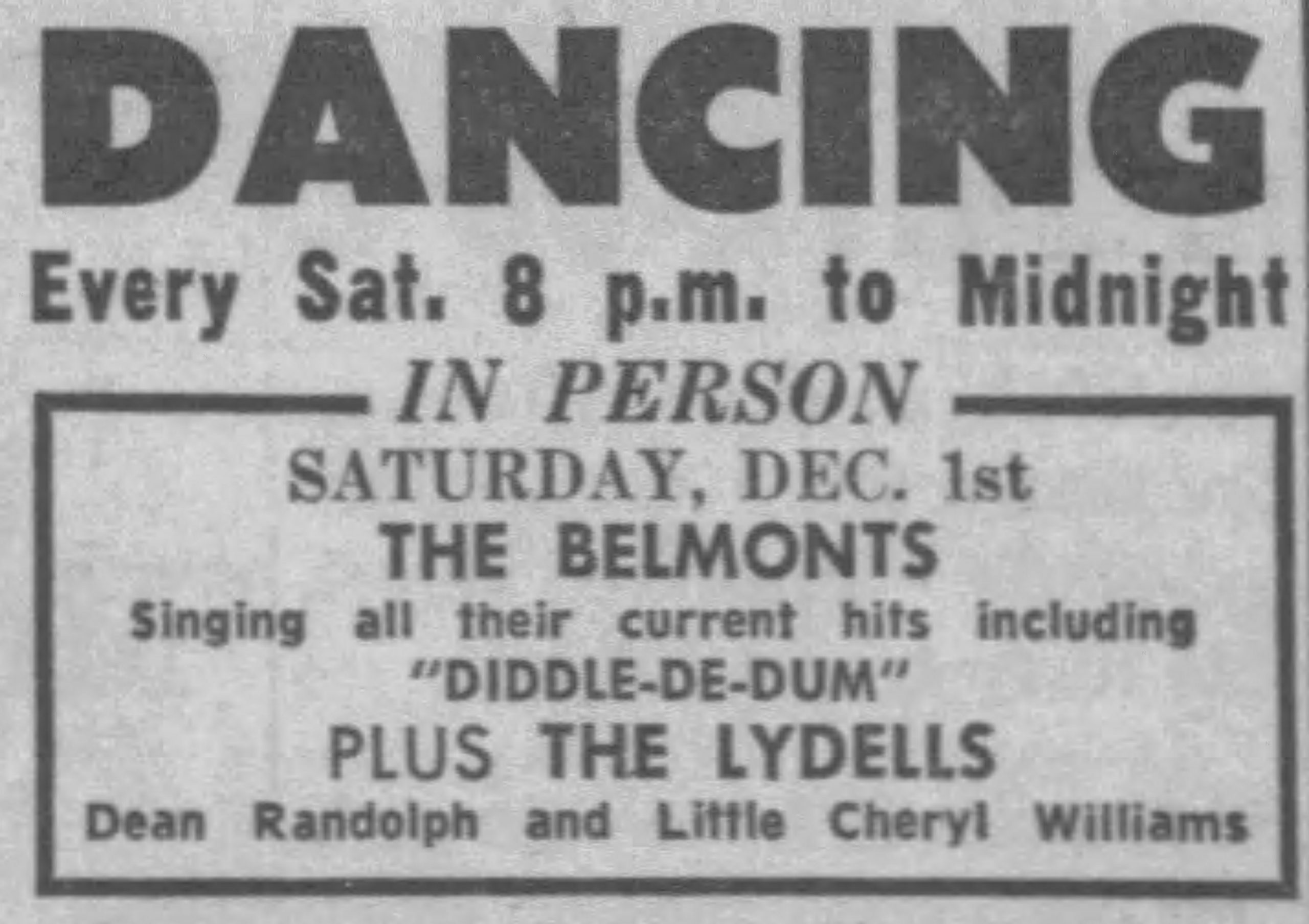 Kal Mann and Dave Appell, writers of Mama Let The Phone Bell Ring, wrote a further Little Cheryl B-side as well as the A-side of her fourth and final Cameo single Yeh, Yeh, We Love 'Em All (1964), one of many Beatles novelty tracks released at the peak of Beatlemania.
Comedy writer turned lyricist Mann and arranger-producer-composer-music director Appell frequently wrote together. Their compositions include Chubby Checker's Let's Twist Again and Bobby Rydell's Wild One, written with Bernie Lowe, also recorded by Australian Grantley Dee.
Caroline Cooper - Maman, Ne Reponds Pas! (1964)
EP on Columbia, French lyrics by Pierre Cour (Pierre Lemaire, 1916-1997).
The EP has three French versions of English-language songs, plus Scarlett O'Hara, the Jet Harris & Tony Meehan UK hit, with lyrics in French by Hubert Ithier added to Jerry Lordan's instrumental composition [YouTube].
Merci à Philippe pour l'information.