Single on W&G by long-lasting rock'n'roll band formed in 1957, popular at dance venues in Melbourne.
Further reading: For a good history and appreciation of The Thunderbirds, see Eddie Leahy's 1998 article from Big Beat of the Fifties [archived page].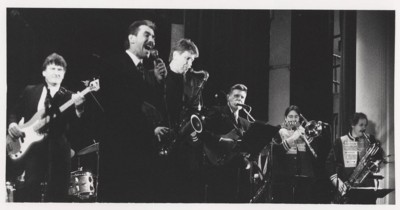 Thunderbirds 1997, at the Preston Town Hall. Photo: Peter Robinson.