Rolf Harris - Tie Me Kangaroo Down, Sport (1960)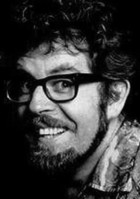 Co-charted in Melbourne and Adelaide with version by the Horrie Dargie Quintet. *Charted in USA in 1963.
Rolf Harris: Australian singer, songwriter, artist and TV entertainer, long resident in the UK.
The song's working title was Kangalypso (see below).
The scenario of Tie Me Kangaroo Down, Sport may remind some listeners of The Dying Stockman, a ballad by Howard Flowers published in 1885 and anthologised by A. B. 'Banjo' Paterson in Old Bush Songs (1905). In both songs, a dying stockman props himself up and gives his last instructions. See lyrics and notes at Australian Folk Songs; compare with Rolf Harris's lyrics. (Thanks to Jon Stratton.)
Rolf Harris later apologised for a racist line in Tie Me Kangaroo Down, Sport. For more details see Sun Arise (1960, 1962).
---
The Horrie Dargie Quintet - Tie Me Kangaroo Down, Sport (1960)
Co-charted with the original version by Rolf Harris.
Horrie Dargie's version deleted a racist line heard in the original. See Rolf Harris's Sun Arise for more details.
Thanks to Bill Casey.
---
Harry Belafonte - Hold 'Em Joe (1954)
Song also known as Hold Him Joe, based on a Jamaican work song.
Recorded as long ago as 1926, it was popularised in a recording by MacBeth the Great (USA) in 1945. See song history at Calypso: A World Music. See also notes on Hold Him Joe at The Originals website.
Rolf Harris cites Harry Belafonte's version of this calypso song as an influence when he wrote Tie Me Kangaroo Down, Sport in the wake of Belafonte's success with Banana Boat Song and other calypso-style songs.
The line "Don't tie me donkey down there, let him bray, let him bray" inspired Rolf Harris to attempt "an Australian calypso", and the song was first entitled Kangalypso.
Reference: Bruce Nash & Allan Zullo, The Wacky Top 40 (1993).