Miss Linda George - Neither One Of Us (Wants To Be The First To Say Goodbye) (1973)
Single on Image April 1973 by soul-influenced singer formerly with Melbourne band Nova Express.
Linda George was billed as Miss Linda George on her singles and on her first album Linda (1974). For her second album Step By Step (1975) she was just Linda George. After a successful solo career in the 70s she went into session work and later taught voice at the Victorian College of the Arts as well as in schools and private practice.
The arrangement is by prolific Australian composer-arranger-pianist Peter Jones who was also producer. Jones has reimagined the song and come up with a contrasting interpretation that stands up well beside the original.
Another Jim Weatherly song, also recorded by Gladys Knight & The Pips, appeared on her first album.
Further reading: 1. Milesago's Linda George page for discography and biography. 2. Linda George at Wikipedia. 3. Some Peter Jones recording credits listed at Discogs.com. 4. Biography of Peter Jones from 1999.
Suggestion from John Yeager & Mike Robbins. Thanks to Terry Stacey and Anonymous.
---
Gladys Knight & The Pips - Neither One Of Us (Wants To Be The First To Say Goodbye) (1972)
Single on Motown's Soul label December 1972, on Tamla-Motown in UK May 1973.
The Pips , formed in Atlanta in 1952, were a family vocal group who first recorded in 1958 and charted #19 with Letter Full Of Tears in 1961. Signed to Motown subsidiary Soul from the late 60s, their biggest hits on that label were I Heard It On The Grapevine (1967, #2 USA), If I Were Your Woman (1970, #9), and Neither One Of Us… (1972, #2).
After leaving Motown, their landmark album Imagination for Buddah Records included five songs by Jim Weatherly, the composer of Neither One Of Us. Three tracks from Imagination charted highly as singles: Weatherly's Midnight Train To Georgia (1973, #1) and Best Thing That Ever Happened To Me (1974, #3), along with I've Got To Use My Imagination (1973, #4) by Gerry Goffin & Barry Goldberg. Curtis Mayfield's On And On (1974, #5) completed a run of four consecutive Top 5 singles for the group.
Further reading: Gladys Knight & the Pips Biography by Andy Kellman at All Music.
---
Jim Weatherly - Neither One Of Us (Wants To Be The First To Say Goodbye) (1972)
On RCA album Weatherly (1972) by pop-country singer, songwriter, guitarist and former college football star Jim Weatherly (1943-2021).
While still at the University of Mississippi he led The Gordian Knot, a reasonably successful rock band that toured Vietnam with Nancy Sinatra and released one album on Verve with most of the songs written by Weatherly.
Although notable mainly for writing a catalogue of much-covered songs, Weatherly released seven solo albums in the 1970s including The Songs Of Jim Weatherly (1974) which yielded the singles Need To Be (1974, #11 USA) and I'll Still Love You (1975, #87 USA, #9 Billboard Country).
Gladys Knight & The Pips recorded at least a dozen Jim Weatherly compositions. Five of the songs on their album Imagination (1973, #9 Billboard), were written by Weatherly including the hits Midnight Train To Georgia (1973 single, #1 USA) and Best Thing That Happened To Me (1974, #3). Midnight Train To Georgia had appeared on Weatherly in its original form as Midnight Plane To Houston.
---
Other versions
Second Hand Songs lists over 40 versions of Neither One Of Us. See also the shorter lists at The Originals and Cover.info. Examples: Vikki Carr (1973), Joe Simon (1974), Ray Price (1975), Hall & Oates (2004), and The Temptations (2006).
---
Further reading: 1. Jim Weatherly biography, song list and other content at jimweatherly.com. 2. Jim Weatherly at Nashville Songwriters Hall of Fame. 3. I consulted The Gordian Knot by Bryan Thomas at All Music.
---
Bob Luman - Neither One Of Us (1973)
Single on Epic January 1973 by Texas-born country singer and Grand Ole Opry member Bob Luman (1937-1978) best known to mainstream audiences for Let's Think About Living (1960, #7 USA, #6 UK, #3 Australia).
Luman had numerous singles on the Country charts 1960-1978 including When You Say Love (1972, #6 Billboard Country), Lonely Women Make Good Lovers (1972, #4, later on the Rain Man soundtrack), Still Loving You (1973, #7), and The Pay Phone (1977, #13).
Further reading: Bob Luman biography at This Is My Story.
---
Ronnie Bryant - Neither One Of Us (1989)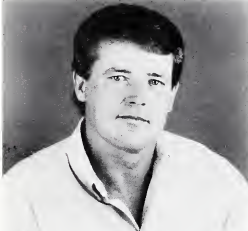 Single by country and gospel singer Ronnie Bryant on Evergreen, a small independent Nashville label run by producer, A&R man and vice-president Johnny Morris. His son Craig Morris handled promotion.
Also recorded as Ronnie Bryant And The Southland Country Band.
♫ Listen at YouTube