Lynne Randell - I'll Come Running Over (1965)
Lynne Randell (1950-2007) was a former Melbourne hairdresser, born in Liverpool UK, who toured the US on the same bill as The Monkees and Jimi Hendrix. See the Lynne Randell page at Milesago.
Co-charted in Melbourne with the original by Lulu.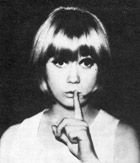 Una Valli - I'll Come Running Over (1966)
Single on Phillips label.
Una Valli: South African soul singer who often recorded with soul bands The Flames and Peanut Butter Conspiracy (not the American band of that name).
Lulu - I'll Come Running (1964)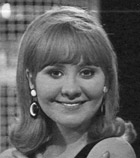 Single on Decca label. Also on 1965 album Something To Shout About. See discography at the Bert Berns site. Also released in USA, B-side of Parrot single Here Comes The Night.
Co-charted in Melbourne with the Australian version by Lynne Randell.
Produced and co-written by Bert Berns (aka Bert Russell/Russell Byrd). To grasp the full extent of his career, see the official Bert Berns site, especially the extensive discography. Here Comes The Night, Hang On Sloopy and Twist And Shout are just the tip of an extraordinary iceberg. See G. Brown's 2002 Denver Post article which gives a good overview.
This song's legal title, listed at BMI, is I'll Come Runnin'.
Hard-working sessionman, guitarist Jimmy Page (Yardbirds, Led Zeppelin) was a participant. See the Jimmy Page sessionography [Internet Archive page].