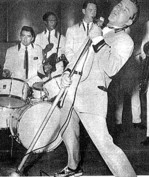 Single on Festival, July 1959 YouTube by Johnny O'Keefe (1935-1978), known in Australia as The Wild One, The King of Rock'n'Roll or just J.O'K.. He was a pioneer Australian rocker, a chart topping artist in his home country.
This was the B-side of Why Do They Doubt Our Love, a Johnny O'Keefe composition that charted in its own right.
Go to the Artist index under 'O' for more J. O'K song histories
Further reading: Damian Johnstone's definitive biography The Wild One (2001).
---
Frankie Avalon - You Excite Me (1958)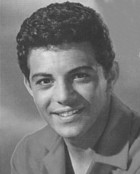 Single on Chancellor March 1958 YouTube by teen idol from Philadelphia. The song was written by Chancellor Records founders Bob Marcucci and Peter De Angelis, arranged and conducted by Angelis.
I didn't play anything. I was a lyricist. I had a little piano. Pete De Angelis did all the music.
– Bob Marcucci, interview with Gary James at famousinterview.ca.
Frankie Avalon (b.1940, Francis Avallone) was discovered playing trumpet in local band Rocco & the Saints. He had seven Top 10 Billboard hits in 1958-59, including Venus (1958, #1 USA) and Why (1959, #1). He slipped off the charts after 1962, but his hitherto modest acting career took off when he starred with Annette Funicello in Beach Party (1963), the first in a series of five beach party films.
Thanks to Tony Watson.
Further reading: Frankie Avalon biography by Cub Koda at AllMusic.
---
Fabian - You Excite Me (1959)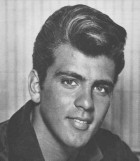 On Chancellor album The Fabulous Fabian YouTube.
Fabiano Forte (b.1943, known simply as Fabian) was just another kid in suburban Philadelphia until he was spotted by Bob Marcucci, a friend of his father.
He had eight Billboard Top 40 hits 1959-60, notably Turn Me Loose (#9 USA), Tiger (#3), and Hound Dog Man (#9), all in 1959. He also had a successful acting career in TV and films.
Further reading: Fabian's website at fabianforte.com. It was still being updated in May 2020, with news of a re-recording of his 1959 hit 'Tiger' to take advantage of the popularity of Netflix's Tiger King series.