THE RECORD THAT NEVER WAS!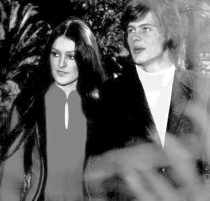 You might find this record mentioned online, but it never existed.
Farnham & Durban did record a duet album in 1971, Together, but this song wasn't on it and it was never recorded.
To read more about this, and the real history of the song, see this post at my blog.
See also Baby Without You, a genuine Farnham-Durbin single from Together.
---
Thanks to Mick Robbins for solving this one.